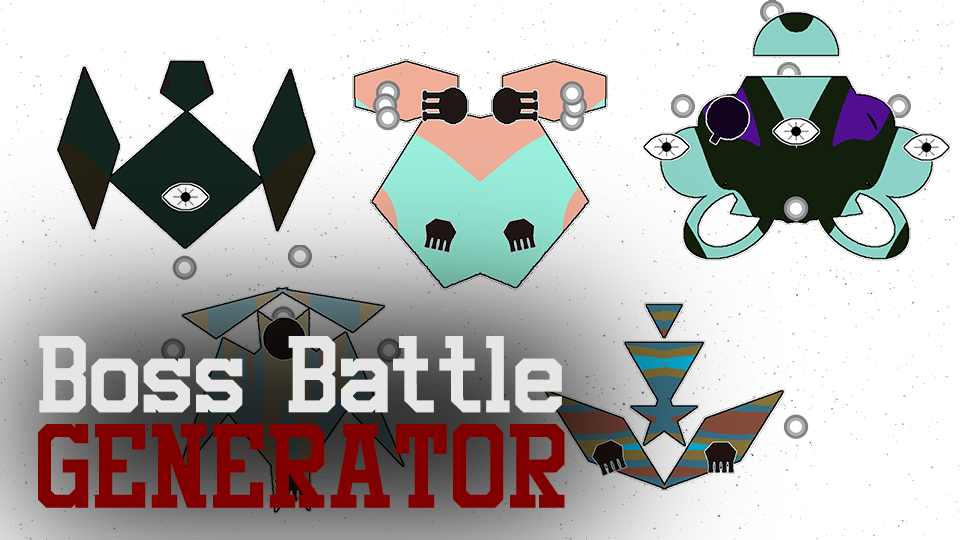 Boss Battle Generator v1.1
Boss Battle Generator v1.1 Released
---
Hi all!
The v1.1 update has been out for a little while now but I thought I'd do a quick devlog about it. This focused on fully implementing some features that were cut from the v1.0 build, as well as a few bug and issue fixes.
Added generated boss stats - health points and speed multiplier.
Added a health bar and the ability to damage the boss in playtest mode.
Added a failure state when getting hit by projectiles in playtest mode.
Added different projectile types, at this point including tracking shots.
Added a couple more attack types for firing tracking projectiles.
Fixed bug where weapons wouldn't be correctly oriented.
Fixed bug where bosses would randomly regenerate.
Added the "feature" to quit the game.
Look forward to the next update! Not sure when it'll be but I'll intend to add Mac and Linux support then, alongside a couple more key features like name generation!
Files
Boss Battle Generatior v1.1.zip
19 MB
May 20, 2019
Get Boss Battle Generator v1.1