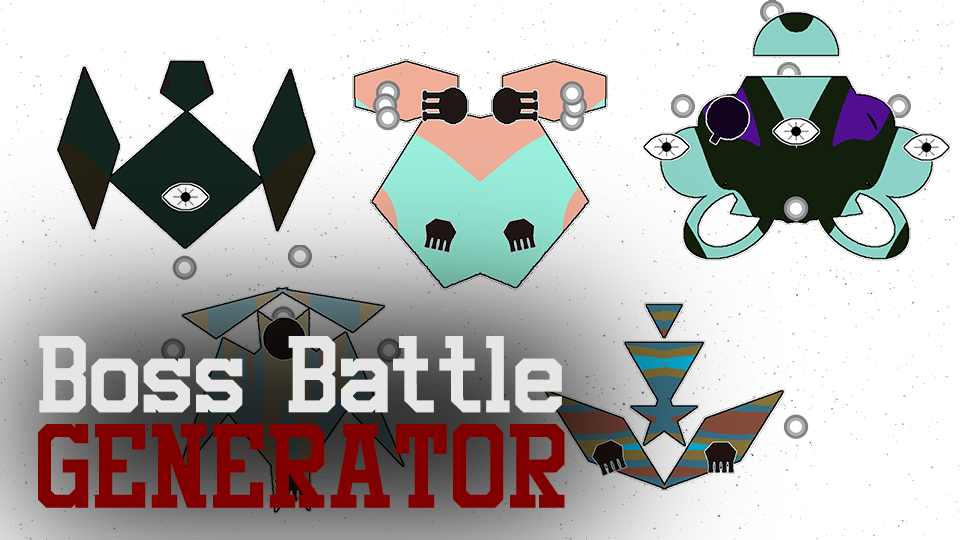 Boss Battle Generator v1.1
A downloadable game for Windows
The majority of games that use procedural generation don't seem to procedurally generate boss battles, so I wanted to give it an attempt. In this program you can generate an effectively infinite number of 2D space shooter boss battles and see them play out. This is more of a toy than a game right now but improvements to the look and feel (and sound) may come later on.
There are a lot more ideas I have that I may one day implement in an update.

Boss type affecting more, including sprite generation.
More weapon types.
More attack types.
Randomised attack types and projectiles.
More movement pattern types and variables, including rotation.
Generated boss names, and perhaps some more stats.
Further gameplay improvements.
Boss rush mode?
Find a cool boss battle or have any ideas for how I could improve this? Share the seed or your feedback in the comments below!
Right shift to Generate Boss
Escape to exit Play Mode
Toggle UI with TAB!
Toggle Auto-Generator with /
Download
Click download now to get access to the following files:
Boss Battle Generatior v1.1.zip
19 MB